18 December 2015 | Sophie Ferris
If you think of your content strategy as a tree, your blog is its roots. It's the hub, the mother ship, your home base. It fuels your social media, plays an important part in search ranking, drives traffic to your website and helps convert that traffic into customers.
But before you go all trigger-happy on the post button, pause to question the quality of what you are posting. Are you risking alienating visitors with bad content? Avoid these common crappy content pitfalls and blogging fails to get off to a good start.
It doesn't benefit your customer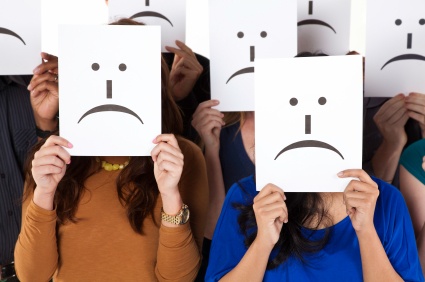 If your blog content doesn't help your customer, it is pointless. 'True content marketing success requires focus, consistency, and an eye towards what's really important for your audience.' (Social Media Today)
Want to really turn-off your target audience? Just waffle on about how brilliant you and your products are, without adding anything helpful or valuable for them. As Hubspot said: 'If you're writing for someone other than your target audience, you definitely have a problem.' 
Before creating blog content, you need to have a clear idea of who you are creating it for and what is likely to float their boat.
One way to identify this is to use buyer personas to guide you.
Hubspot summarises buyer personas as: 'Fictional, generalised representations of your ideal customers.' Check out our post here for guidance on how to create them.
You could ask your customers directly what they want to see through your other marketing channels. Even better, co-create content with them. The best blog content comes from understanding your audience and focusing on solving their problems.
It doesn't meet your business goal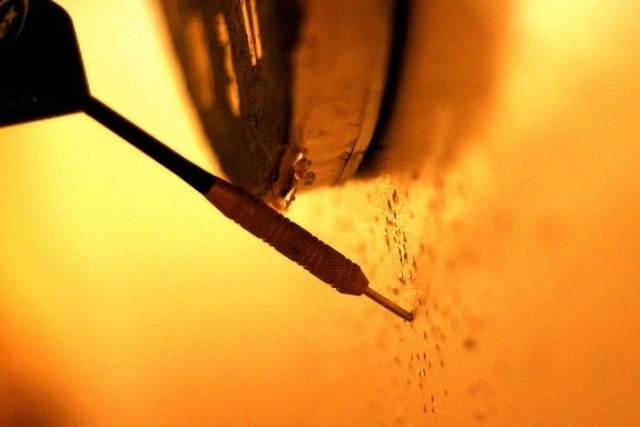 Blog content takes planning, time and effort. So make sure each piece is aimed to meet specific objectives that it can be measured against – like leads, sales, and conversions.
Social Media Today suggests you question:
'What is the content supposed to achieve?
What aspect of our brand / product / service is it making people aware of?
What thought leadership are we demonstrating?
What business goal is it helping accomplish?
We'd also suggest these pre-posting wally checks to make sure you stay on-track to meet your business goals: 
Does your content match important search terms for your industry? Have you used them once or twice, ideally in a title or subheading?
Have you included one or two internal links to drive visitors further into your website?
Have you included a relevant call to action to meet your end purpose? For example, getting your viewer to share their information with you or make a purchase.
Quantity is prioritised over quality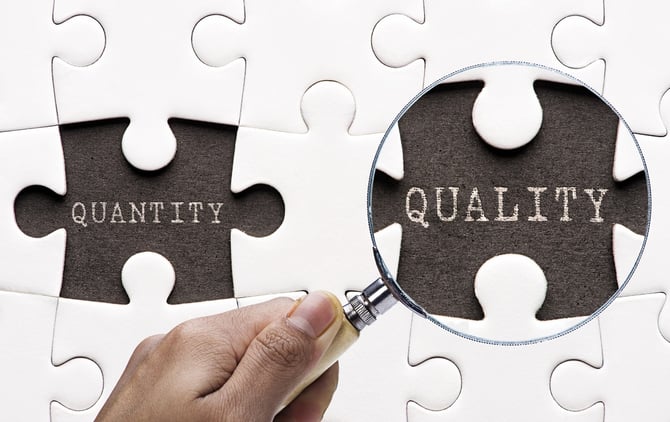 As tempting as it might be to jam as much content as you can onto your blog, hoping that something will resonate with someone, go by the mantra 'less is more'.
Avoid the temptation to shotgun hundreds of pieces of content out there in the hope that something might stick. A stream of random content without any particular theme or purpose can be confusing and sacrificing on quality will dilute your brand.
Your blog should have a cohesive, formulated feel. Work to an editorial calendar to improve blog content that stays on-track to the message you are trying to deliver. Develop a quality control system for content too – a checklist that every piece you post must pass.
In fact, we dare you to cut your content output in half. Work harder on fewer pieces and improve crappy content so that you're proud of everything you share and would even show it to your mates.
We get it - quality content takes a lot of work and there is a limit to how much you and your team can produce. Look to build a team of contributors around you and outsource campaign creation to skilled copywriters, designers, photographers and videographers to maintain the quality you're happy with.
It's intimidating
We're sure you love your company and product so much; you could talk about them all day. But for blog content, keep it snappy. Don't turn off viewers by presenting them with too much. Think of your content as a teaser to entice viewers to want to find out more.
According to a recent study by Microsoft, reported in The Independent, 'humans have become so obsessed with portable devices and overwhelmed by content that we now have attention spans shorter than that of the previously jokingly juxtaposed goldfish.'
In today's information age, we struggle to focus when prolonged attention is needed. So keep your content short and to the point to stand the best chance of it being retained and shared.
Breaking up huge chunks of copy into manageable sections.
Using subheadings so scanners can get the general gist and navigate to the most relevant information for them.
Incorporating bullet points and numbering.
Summarising your key take-outs.
Getting your point across with visuals.
Working with video. Make the first five seconds count and aim to tell your story in no more than a minute and a half.
Econsultancy asserts, 'White space is your friend. Create lots of it. This helps readers digest individual thoughts and avoids confusion.'
There's no functionality for interaction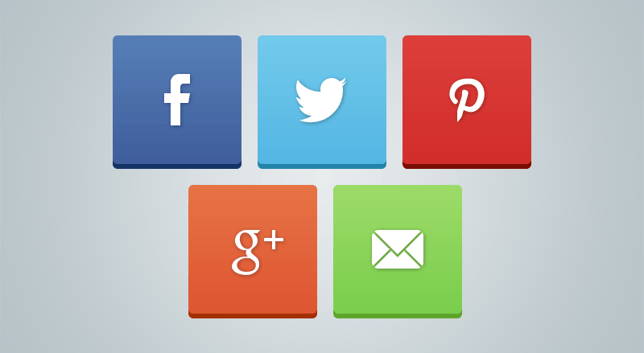 If you're not using your blog content to interact with customers, you're missing a trick. Your blog users hold a huge amount of power on social networks and might have large scale reach. Give social sharing buttons prime position and double check they work effectively. Including a counter can encourage sharing too.
Enabling comments also encourages users to interact with your post and allow users to feel part of your content. It creates a two-way dialogue. Even if the feedback you get is not always positive, it can be incredibly useful in guiding your content creation in the future.
It includes bad (or worse, no) links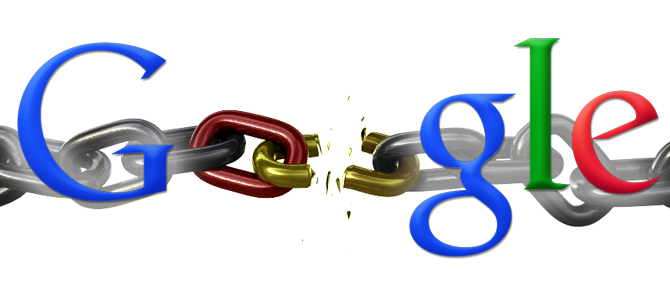 The concept of a blog as a dumping ground for search-optimised copy full of keywords and links is old hat, but links within blog content still 'give visitors relevant further reading options, encourage traffic to other areas of your site and can also help with search rankings' (Econsultancy).
Hubspot explains: 'Over the last decade of SEO, we've seen remarkable change in how searchers perform queries and interact with results; in how engines crawl, index, and rank pages; and in how marketers effectively influence the engines to send them traffic.' In short, link building and keyword obsession is out; prioritising high quality content over quantity is in.
Your content should still include a few internal links to encourage users to delve deeper into your website. Hubspot also recommends: 'Improve blogger relations by giving other bloggers' content some link love, or increase chances for lead generation by linking to relevant, downloadable content like ebooks and webinars. '
In summary, 'your blog is the centrepiece of a well-constructed content and lead-generation strategy, but making the most of it involves more than dashing off the occasional article and posting it online' (Social Media Today). To avoid bad blog content, your primary purpose should be to offer help, advice, entertainment and ideas for your customers in the right format.
---
Related: When Online Personalisation Becomes Creepy
Related: So – Is Your CRM Strategy Really Just Email Marketing?
---
If you need help crafting quality content, or even shaping an engaging blog from scratch, just pick up the phone or email us. We can take your blog content from bland to brilliant. All you need to do is ask.
Insights to go:
Your blog should fuel your social media, play an important part in search ranking, drive traffic to your website and help convert that traffic into customers.
Posting bad content risks alienating visitors.
Bad content doesn't benefit your customers or meet your business goals.
Never prioritise quantity over quality.
Keep content snappy.
Ensure users can interact with your content.
Use links appropriately.