2 February 2016 | Alice Hannam
In late 2015, eBay UK made headlines by spearheading the revolution of predictive marketing, and just in time for Christmas. They yearned to become an industry leader in providing more in-depth personalisation for their brands by offering two new Christmas-themed shopper segments for marketers.
These segments allowed eBay's brands to draw conclusions from behavioural insights and target shoppers in a more personalised way. "With this type of targeting, we look at how our customers have interacted with our eBay pages, what they looked for and what they found. Based on profiling, we can then predict in future whether they, or somebody like them, will perform a similar action," said eBay's advertising commercial director.

The Year Of Hyper-Personalisation
This ever-growing buzz surrounding personalisation has been growing consistently for years, with brands taking real action and spending serious money to put customers at the centre of their brand story. In 2015, 'The Guardian' declared 'Personalised Marketing' as the next big thing in digital with 2016 being named the Year of Personalisation. Pretty convincing stuff.
Don't believe the media hype? How about the statistical evidence? Countless brands have hopped on this personalisation bandwagon and reaped the rewards from their approach to customer experience.
In 2014, Burberry's collaboration with Channel 4's on demand service, 4oD, allowed viewers watching their 'My Burberry' fragrance ad to personalise the bottles with their initials. Burberry reported that this integration of ad personalisation "helped lift revenue in its beauty division by 55 per cent in the first-half of its fiscal year" (Marketing Week).
Coca-Cola also got in on the action with their follow-up campaign to 'Share A Coke.' Using similar tactics, they also collaborated with 4oD to present a personalised TV ad to each viewer. Using people's 4oD sign-in name, the ad read 'Share a Coke with' followed by the user's obtained name. Social reach of #shareacoke peaked at 11 million, campaign awareness was up 17%, and purchase intent increased by 24% (MediaCom).
The Development Of Personalisation
So - what constitutes personalisation?  The genesis of digital's holy(ish) grail was established a few years ago when a very brave marketer made the HUGE decision to trade in 'Dear Subscriber' for 'Dear John', for the first time.
However, in today's digital playground, it is simply the norm to address our customers by name. Brands know this too, so they have been looking elsewhere to personalise and tailor their brand experience in a meaningful way: a way that a customer isn't expecting, a way that a customer actually remembers. This desire for brands to stick out from the crowd has birthed various personalisation strategies: basket abandonment emails, browse abandonment emails (My Customer), product recommendation based on past transactional history, targeted ads based on search history etc.
At a basic level there are four kinds of personalisation.
Personalised Addressing: This is the basic stuff that even high school kids can manage - merging a contact list into a standard form document, for instance, 'Hi <first name>, here is your 10% discount".
People Who Viewed This Also Viewed: Using the page views or transactions of others to present content or products to me. Person A looked at Item X and then Item Y. Person B has looked at Item X so will also want to see Item Y. It's rules-based and not particularly scientific.
People Like You Also Viewed: It's a significant advance on the above because it is more scientific, analysing data to identify groups of people who demonstrate shared interests or behaviours and then showing them products or pages which we know to be relevant.
One-to-One: The playbook on one-to-one personalised marketing is still being written, and it certainly the most intriguing one. We're moving from organisations pushing content towards customers, to customers pulling content towards themselves, creating and curating their own content and product feeds across multiple platforms and devices.
Organisations are recognising that their audiences expect them to connect the dots between these platforms and devices, and use data to learn the preferences and habits of each individual customer, and develop means to surface content, offers and products that are personalised to that customer.
---
Related: Our Ultimate List of Platforms, Tools & Apps for Maximum Business Efficiency
Related: Will messaging apps challenge the web's monopolisation?
Related: Welcome to the robot-based workforce: will your job become automated too?
---
A Look At Some Marketing Automation Platforms
Of course, these tactics are meaningless without an efficient platform to execute them on. So lets move onto the good stuff and discuss the best platforms for your marketing automation and customer experience that put your passion for personalisation into play.
1. Hubspot
User Review: 4.6/5 Stars (based on 930 individual reviews)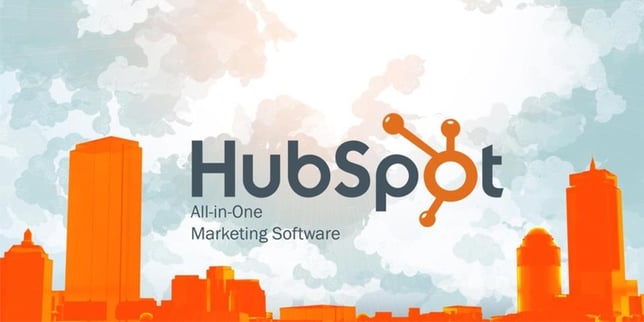 Hubspot is an all-in-one marketing platform and content management system that enables organisations to carry out a full range of digital marketing functions such as measuring, creating and analysing online marketing efforts including social media, email marketing and content creation. Businesses are also able to create landing pages, calls-to-action and tailor their website content to each visitor using its Smart Content tool.
What level of support does Hubspot offer?
Hubspot offers FAQs, forum, knowledge base, phone support, online support and an extensive library of video tutorials.
Core Features:
Lead management
Social media management
Blogging
Landing page creation
Email campaign management
Personalisation
Marketing channel analytics
Workflows
Analytics

Used by: Shopify, Birch, Social Bio, Office Coffee Co, Paul Baker, Vision Express, Guava Box
Pros: All-in-one marketing platform means hassle-free management, great support team, on-site code is simple to integrate, easy to use, online support tutorials are informative and extensive, intuitive and user-friendly platform.
Cons: Onboarding process needs improvement, email support is sometimes slow (but phone support is reliably quick), can be hard to keep up with the frequency of updates, can be tricky to navigate the mountain of information provided, price-point is high for small companies.
2. Monetate
User Review: 4.5/5 Stars (based on 43 individual reviews)

Monetate is one of the global leaders in email optimisation and campaign personalisation. It identifies vital customer segments, targets them with appropriate digital marketing campaigns and statistically measures the outcome to determine future actions. Using any data you already have, Monetate allows you to personalise your users' experience across various channels (web, email mobile) and easily integrates with your CRM. Helped businesses grow 39% faster than the industry average by helping them understand their customers' behaviours, situations and preferences (Get App).
What level of support does Monetate offer?
Knowledge base, phone support, online support and video tutorials.
Core Features: 
Automatically links customer IDs and identifies them as a single person.
Serves relevant content to each customer across their devices.
Keeps customers in the same testing group, no matter what device they're using.
Onboards your offline data from your CRM, POS, DMP, or any other external source.
Big data insights
Customer Acquisition
Deep customer intelligence
Discover valuable customer segments
PageMap
Multi-channel personalisation
Lifecycle optimisation
Performance Analytics

Used by: Patagonia, Best Buy, National Geographic, QVC, Celebrity Cruises, Boohoo.com
Pros: Responsive team, simple and straight-forward implementation process, user-friendly interface, fast results, deep understanding of your customer, increases engagement.
Cons: Dashboard needs at least one day to report findings, certain requirements make CRM integration difficult, optimised more for retail clients over media clients, testing is costly.
3. Sailthru
User Review: 3.6/5 Stars (based on 12 individual reviews)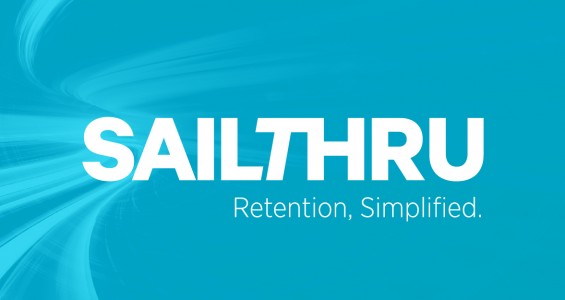 Sailthru is one of the only platforms that combines omni-channel data collection, predictive intelligence and automated personalisation to build in-depth customer profiles for growing businesses. The platform works across email, mobile, onsite, social and provides real-time data and long-term data analytics.
What support does Sailthru offer?
Sailthru offers knowledge base, phone support, video tutorials and online support.
Core Features:
Email marketing campaigns
Branded email templates and subscription centres
Lifetime view of interest, behavioural and purchase data
Advanced analytics and marketing strategy support
Capture implicit and explicit data Android and iOS mobile SDKs
Reports down to the individual level, including decides
Built for omni-channel marketing and big data
Used by: The Economist, Business Insider, Digital Trends, Chemist Direct, Bauer Media, Achica.
Pros: Provides strong, actionable consumer insights, Utilises cross-channel data for a full 360 view of a consumer's behavioural interests, ability to hand code data displays, attentive support, easy integration with internal DB, easy to reuse campaigns once created.
Cons: Not intuitive for the non-technical, slow third-party integration, not entry-level friendly, difficult to export data to Excel, slow report generation at times.
User Review: 4.1/5 Stars (based on 189 individual reviews)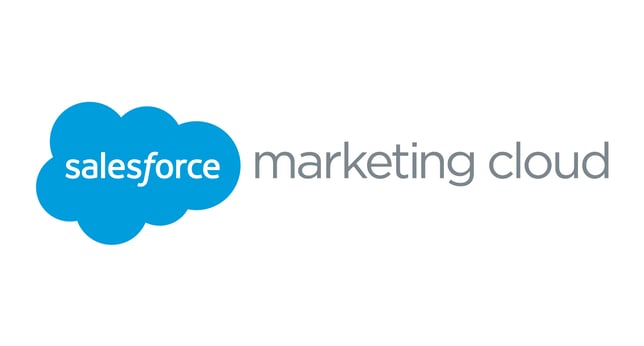 Salesforce Marketing Cloud helps businesses personalise, plan and optimise customer journeys. It is one of the only platforms on the market that builds and manages customer journeys that connect and integrate from any channel.

What support does Salesforce Marketing Cloud offer?
Salesforce Marketing Cloud offers FAQs, forum, knowledge base, phone support, online support, video tutorials.
Core Features:
Messaging for every step of the customer journey
CRM and cross-channel integration
A/B and random-split testing
Lead capture
Real-time tracking and reporting
Content personalisation
Used by: Treatwell, Barclays, Coder Dojo, Quintessentially Lifestyle, Eurostar, Unilever, Financial Times.
Pros: User-friendly, excellent support team, seamless tracking, intuitive segmentation and easy navigation.
Cons: Lack of consistency throughout the app due to several updates, complex report system, support team is sometimes slow.
Ok, So Which Platform Do I Choose?
Hopefully this article has given some insight into, not just the functionality of each of the major players in marketing automation and personalisations, but also the vast range and scale of organisations who have these functions at the core of their marketing strategies.
It is very clear that each platform is incredibly effective in its field, but has pros and cons which largely depend on the skill level and resources allocated to the people that will be using it.
For those who want a full 360 view of their users and aren't afraid of a scary interface (that's you techy people) then Sailthru is your way forward.
Analytical wizards who want a platform that harnesses personalisation, social media marketing and email into one system, Salesforce Marketing Cloud is the platform you're after.
If you're in charge of your budget allocation, love testing, yearn for endless streams of data but require an intuitive interface, Monetate is where your fate lies.
And finally, for those who want all their marketing management platforms to be under one roof, aren't on a tight budget and love a user-friendly, entry-level platform, it's time to hit up Hubspot.
If you have any questions regarding platforms, hyper-personalisation, or just want to say hello, we are always available for a chat and on-hand to provide first-class marketing advice.
Just drop us a line or fill in the form below.